7 Best Art Schools in Italy
Italy is said to be the country of arts itself due to the number of worldwide artists that sprung from the city.
It is listed as the best place to study arts had one of the countries where there is huge importance placed on arts and its surrounding courses.
So here are Art Schools in Italy you should consider if you want to study here.
What Are The Best Art Schools in Italy?
Read Also 13 Best Free Japanese Courses Online
1.Florence School of Fine Arts
The Florence School of Fine Arts (FSFA) is continuously ranked as one of the best places to study arts not only in Italy but just worldwide.
It is a contemporary and dynamic school that offers accredited courses in studio art, art history, humanities, and Italian culture and language and these programs allow students to participate in the rich cultural life of Florence while developing a deep understanding of Italian art and culture.
Currently, the Florence School provides the highest international standard of art and humanities education by offering extraordinary educational, cultural, and professional opportunities for students.
The Florence School of Fine Arts educates and encourages students who will become working artists of significance in local and global culture.
they are taught by artists as innovative studio art and Italian culture program bringing forth new ideas and different approaches to living and learning in Florence, Italy.
It is a unique place for learning arts where students can become more conscious of themselves and the cultural reality surrounding them
Plus, the school is structured so that It is developed continually to incorporate new approaches, concepts, and theories keeping in touch with the current world of art and culture.
Read Also 11 Best Free Online Office Administrative Courses
2. Santa Reparata International School Of Art:
SRISA is another excellent Italy-based school of art that offers accredited programs of study that are taught in the English language to accommodate international students.
Although SRISA has a rigid academic structure that provides a rigorous and supportive learning environment to promote in its students a desire to learn, explore, create, and participate.
SRISA also has its academic program is enhanced with extra-curricular activities, art exhibits, field trips, cultural seminars, beyond-the-classroom learning, guest lecturers, museum visits, fashion shows, and more to develop skill development, critical thinking and commendable research in the minds of its students.
SRISA offers this kind of curriculum because they believe that a balanced curriculum of fine art and academic courses provide the most comprehensive experience for students and complement the studio disciplines to provide students with an intellectual framework and historical context for their creative work.
SRISA is committed to providing learners with a well-trained professional faculty and modern facilities along with highly personalized instruction that conforms to the expectations and requirements.
Read Also 8 Best Accredited Online Colleges in Maryland
3. Florence Classical Arts Academy
As you must have noticed, most of these art schools are located in Florence which is the city of artists. Florence Classical Arts Academy is a dedicated, accredited, private, and international Visual Arts Academy in Italy.
The academy aims to train artists from all over the world through a unique methodology of applied knowledge so that students become professional artists that can paint and draw both from models and from the imagination after completing their curriculum.
Their curriculum is designed to recreate the Renaissance in the modern world through profound artistic expression.
It is also a student-driven university that value the one-on-one time between students and teachers, this is the reason for the tight-knit community at Florence Classical Arts Academy.
The academy takes classes in small groups of 10–15 people to promote their belief in a customisable and personalised approach to learning.
4. Leonardo da Vinci Art School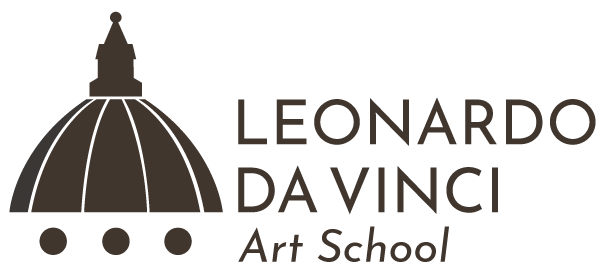 Named after the famous artist,
The Art Academy Leonardo da Vinci Florence is an international school of art and Italian culture that has been organized in Florence, for many years, both short and long art courses for students from all over the world.
It is not like the traditional classroom learning, Leonardo da Vinci Art School is a studio that was structured according to the concept of "open space" and allows students enrolled in the various subjects to communicate and interact amongst themselves, while at the same time creating a real and typical artistic community.
This type of learning environment sets the abolish the confinement of students and keep by the saying of "art is free", they nurture students in this unconventional classroom where students develop their artistic talents and aesthetic knowledge while also finding their own way in the vast and fascinating world of visual arts.
For international students, there are full English taught programs but these are boxed into different timeframes for English and Italian-speaking students to attend the same course at the time allocated for the language they can process best (English or Italian.)
Read Also 7 Free Online Exam Competitions And Certificates
5. The British School at Rome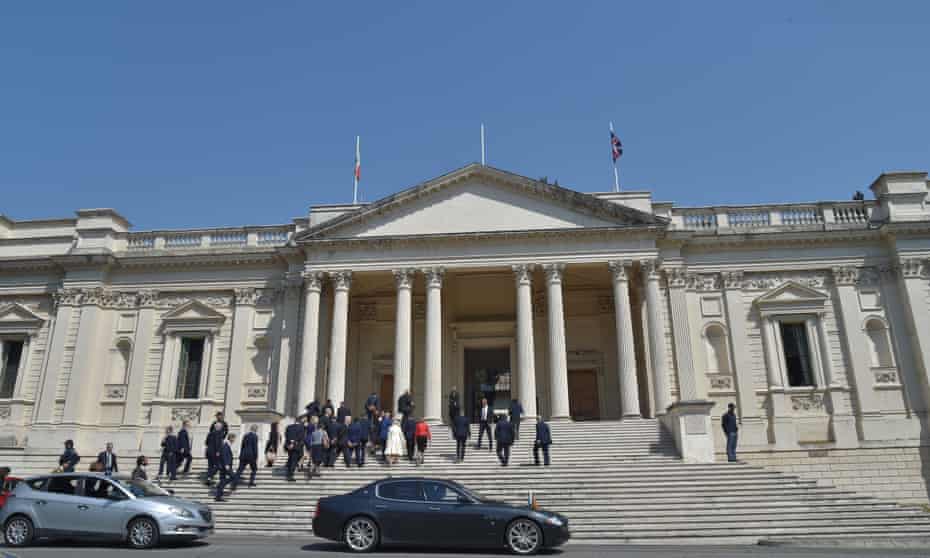 The British School at Rome (BSR) is an interdisciplinary research centre supporting the arts, humanities and architecture.
It is a university that is selected constantly as one of the best places to study arts.
6. RUFA – Rome University of Fine Arts
RUFA is for students that have big visionary dreams and world-making projects.
RUFA, Rome University of Fine Arts, is a multidisciplinary, international higher education Institution legally recognized by the Italian Ministry of University and Research (MUR), that offers accredited and innovative courses in the field of Arts, Design, Visual Communication, Audiovisual, Fashion, Game, and Media Arts.
RUFA guarantees its students a high-level theoretical preparation combined with a practical academic approach, whilst keeping a keen eye on the job market and current market trends.
RUFA offers a diverse array of academic programs divided into two Departments – Visual Art and Design and Applied Arts, whose students and faculty regularly interact thanks to ad-hoc activities, like workshops, talks, contests, and exhibitions.
7. University of Bologna
The origins of the University of Bologna go way back, and it is considered to be the oldest university in the Western world. Its history is intertwined with that of the great names of science and literature, it is a keystone and a point of reference for European culture.
The University of Bologna, School of Arts, Humanities, and Cultural Heritage offers more than just academics, it gives language courses, university events, music, sport and plenty more to enrich your university experience and spur your artistic ability.
Conclusion:
Italy, Florence to be exact is referred constantly to be the birthplace of art as we know it. It is a choice location to study arts because of the abundance of inspiration to draw from.