8 Best Art Schools In Singapore
Singapore is a modern and future-forward country and therefore a good place to study arts because of the availability of job opportunities for the degree.
In addition, it also has a host of universities that offer the course, while some are art-dedicated schools, the rest are usual high schools with art programmes.
If you are a citizen or an international student that wants to study arts in Singapore, here are the best Art Schools In Singapore to do so.
Best Art Schools In Singapore you Can School In
1. National University of Singapore
The National University of Singapore has been ranked as one of the top schools to study arts, not just in Singapore, but in Asia generally.
The university is not an independent art school but equates the same attention to all students in different programs ensuring that students receive the education that will be distinguished and contribute to society through the advancement of knowledge and learning in the humanities and social sciences.
The university also had international collaborations with various universities of high prestige such as the University of North Carolina, King's College, London and Australian National University to give students a wide array of different cultures, environments and learning styles to boost their creativity and expand their IQ.
2. Lasalle College Of The Arts Limited
Read Also 5 Best Art Schools In Australia
Lasalle College Of The Arts Limited is an art-dictated school that is very peculiar by having its students taught by creatives and experts in their field.
LASALLE College, unlike most integrated art schools, has a wide range of degrees available for its applicants, the College of the Arts offers 30 diploma, undergraduate and postgraduate programmes in fine arts, design communication, interior design, product design, film, animation, fashion, dance, music, theatre, arts management, arts pedagogy and practice, art therapy, Asian art histories and creative writing.
Moreover, LASALLE often organizes shows, where students are allowed to showcase their arts to be judged by a panel of famous visiting artists and students, have the opportunity to learn from these stars!
Lasalle College Of The Arts Limited provides a nurturing, learning environment and its faculty is led by a community of award-winning artists, designers, educators and researchers, and their practice-led research.
LASALLE is ranked within the top 151-200 institutions globally for art and design (QS World University Rankings 2022).
3. Nanyang Academy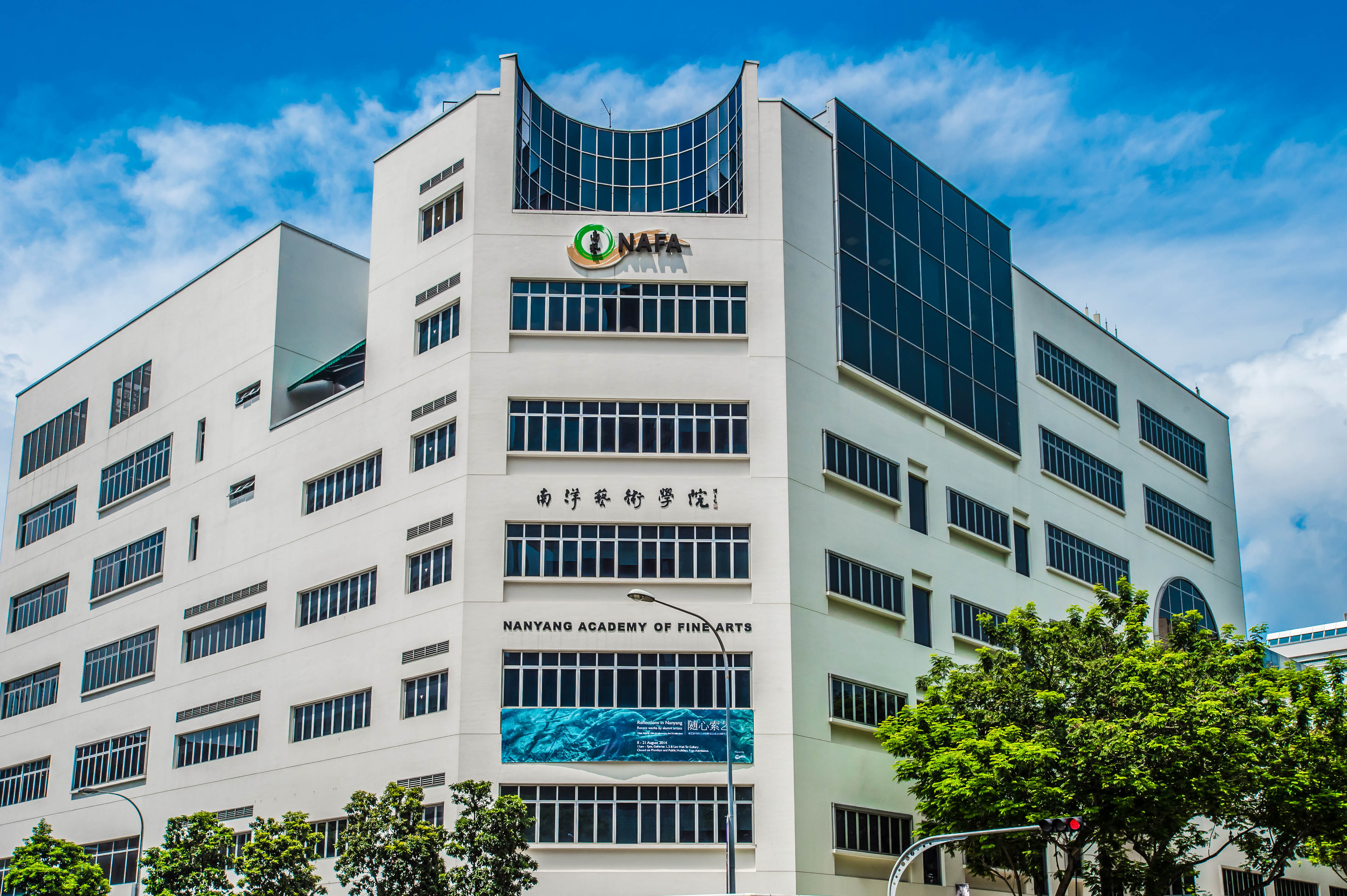 Nanyang Academy is one of the founding art institutions in Singapore. It is an isolated school of fine arts that integrates other programs with a dedicated team of art specialists hoping to stimulate your learning and help you become a confident leader in your chosen field.
The Academy curriculum has been structured to promote a practice culture that stretches you beyond your predetermined limit and widens your creativity pattern. In addition to this practical type of education, the theory is also well serviced.
Nanyang Academy offers authentic learning opportunities through industrial attachments and internships, industry and community projects, and teaching practices through a steadfast network of its many esteemed creative industry partners.
Like art, Nanyang Academy has a wide web of partners who are often willing for an exchange program and are also, ready to get students of Nanyang Academy in differing art exhibits and shows.
Read Also 7 Free Online Exam Competitions And Certificates
4. Classical Realism Sg
If you are thinking of an unconventional and modern type of art classes, if the thought of going to a specific school and being locked down for years does not interest you.
if art is more like a hobby you want to improve and not necessarily gain traditional education from, then Classical Realism Sg would interest you.
It is a non-traditional art school that is crazily affordable and hosts classes online and offline.
It focuses on two major types of art namely; drawing classes and painting classes.
If you are chasing art as a hobby, this is great however, if you are not yet sure if you want to commit to an art school or not yet, and just want to try your hand at a semblance of an art school.
Realism Sg is perfect because not only would you get the feel of an art school, most of the graduates of Realism Sg have gone on to apply for traditional. art schools and Realism Sg offers its students a portfolio preparation that would help them get into the art school of their choice.
5. Ngee Ann Polytechnic
Ngee Ann Polytechnic is a post-secondary institution that is anchored in the creative arts and heritage to prepare you for a rewarding career in the creative industry.
Ngee Ann Polytechnic is not an arts-centred school, but it was listed as one of the top universities to study arts because of its commitments to its students.
Ngee Ann Polytechnic offers holistic education that goes beyond textbooks and geographical boundaries where the programmes are designed to enthuse students with a love for learning while equipping them with the skills to thrive in the workforce of the future.
Ngee Ann Polytechnic brags of a hands-on experience for students where learning isn't confined to a classroom or schedule anymore.
They promise an immersive experience for every student to learn by doing in the industry and community and hone an interdisciplinary and global mindset.
The staff of Ngee Ann Polytechnic have an unwavering commitment to giving students an outstanding learning journey to develop students who are confident, self-directed, innovative and adaptable – equipped for success in the future economy.
Read Also 7 Best Accredited Online High Schools In Arizona
6. Glasgow School Of Art Singapore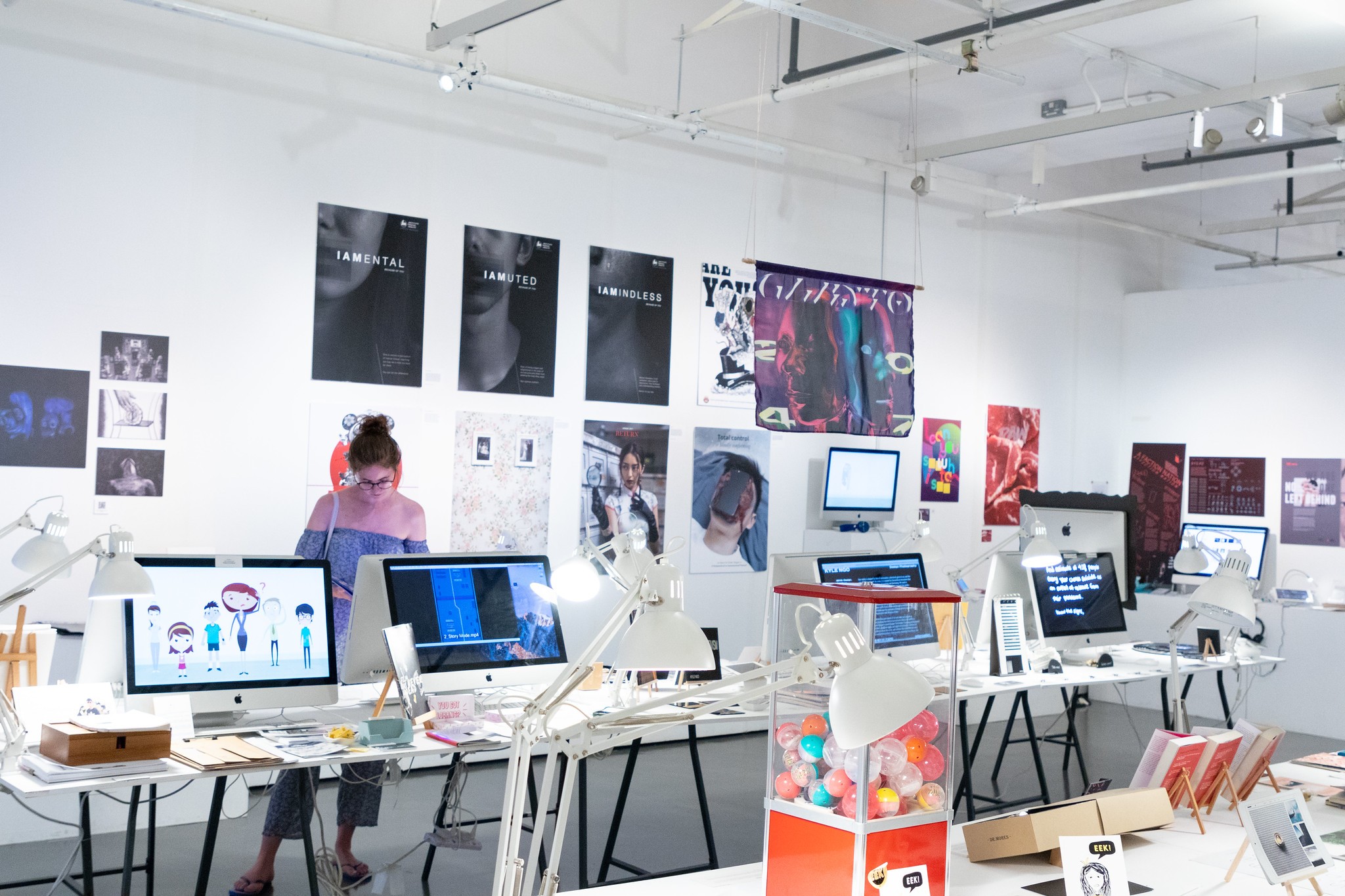 Glasgow School Of Art Singapore is an independent specialist art school that was verbally developed in the UK but has a different outlet in Singapore.
It is a studio-like art school that offers undergraduate students work within the School of Fine Art, the School of Design or the Mackintosh School of Architecture.
There are different undergraduate degree programmes in Architecture, Communication Design, Digital Culture, Fashion Design, Fine Art Photography, Interior Design, Painting & Printmaking, Product Design, Product Design Engineering, Sculpture & Environmental Art, Silversmithing & Jewellery and Textile Design making it possible to attract thousands of interested art students from all over the world.
It is much more free and less stuffy, unlike a traditional art school.
7. Singapore Visual Arts Centre.
Singapore Visual Arts Centre is a government support art studio and exhibit gallery.
The visual arts centre located in Singapore is government-funded to promote arts age culture and offers free public admissions that entail training and workshops that are taken by professional artists.
Read Also 10 Best Free Online Stories For Kids
8. Manga350
If your interest in arts lay more on the storytelling side of it, Manga350 offers art classes that help their student community discover their creative freedom through comics, manga and anime art enrichment classes.
It is a Singapore-based education company and its students benefit from learning manga (comic) drawing techniques and digital illustration skills that are applicable for both work and leisure purposes.
Regardless of age or skill level, their curriculum is beginner-friendly.
They believe in growing a supportive community that shares the same common interests, passion and recreation, an environment where they can truly be themselves.
Conclusion:
Art classes vary depending on your interest, level and type of education you want in it. We have listed the eight best places you can learn different types of art in Singapore, which one would you be choosing?