Best Online Masters In Genetics Programs In 2022
In addition to your personal development, a master's degree in genetics help to improve your knowledge, skill set and provides you with a sound understanding of rising issues in genetics.
Getting a master's degree is no longer as difficult as it used to be. There are several online programs available and accessible to individuals who wish to pursue their masters in any field of genetics.
In this article, we will be discussing some of the best online masters in genetics programs in 2022. 
Universities That Offer Online Masters In Genetics Programs
1. Bay Path University
Bay Path University is a private university located in Longmeadow, Massachusetts. The school offers a co-educational master's degree program in Genetic Counselling that prepares graduates for careers in the field of genetic counselling.
Students who take up the program gain superior knowledge and necessary skills for the evaluation, monitoring, diagnosis, treatment, and counselling of patients.
Bay Path Genetic Counselling program is available online and students are required to complete 800 hours of fieldwork which they can complete at local clinical sites.
While the master's program is available online, students may be required to attend a 2 or 3-day campus session held twice a year. The duration of the program is 21 months and it includes coursework of 59 credits.
Bay Path is accredited by the New England Commission of Higher Education and is dedicated to preparing students for different roles in genetic counselling including advocating for patients, maintaining quality and ethical standards, contributing to research, and striving for advancement in the genetic counselling profession.
2. Boise State University
Accredited by the Northwest Commission on Colleges and Universities, Boise State University is a public research university that offers online masters in genetics counselling.
The program delivers its curriculum fully online in an interactive learning environment and students focus on professional development in inter professional education and healthcare business while learning to engage in a culturally, economically, and diverse community. 
The master's program also offers students a learning experience that provides students with a comprehensive education to be skills and empathic professionals.
The MS in Genetic Counselling program is full-time and can be completed in 5 semesters (21 months).
3. Case Western Reserve University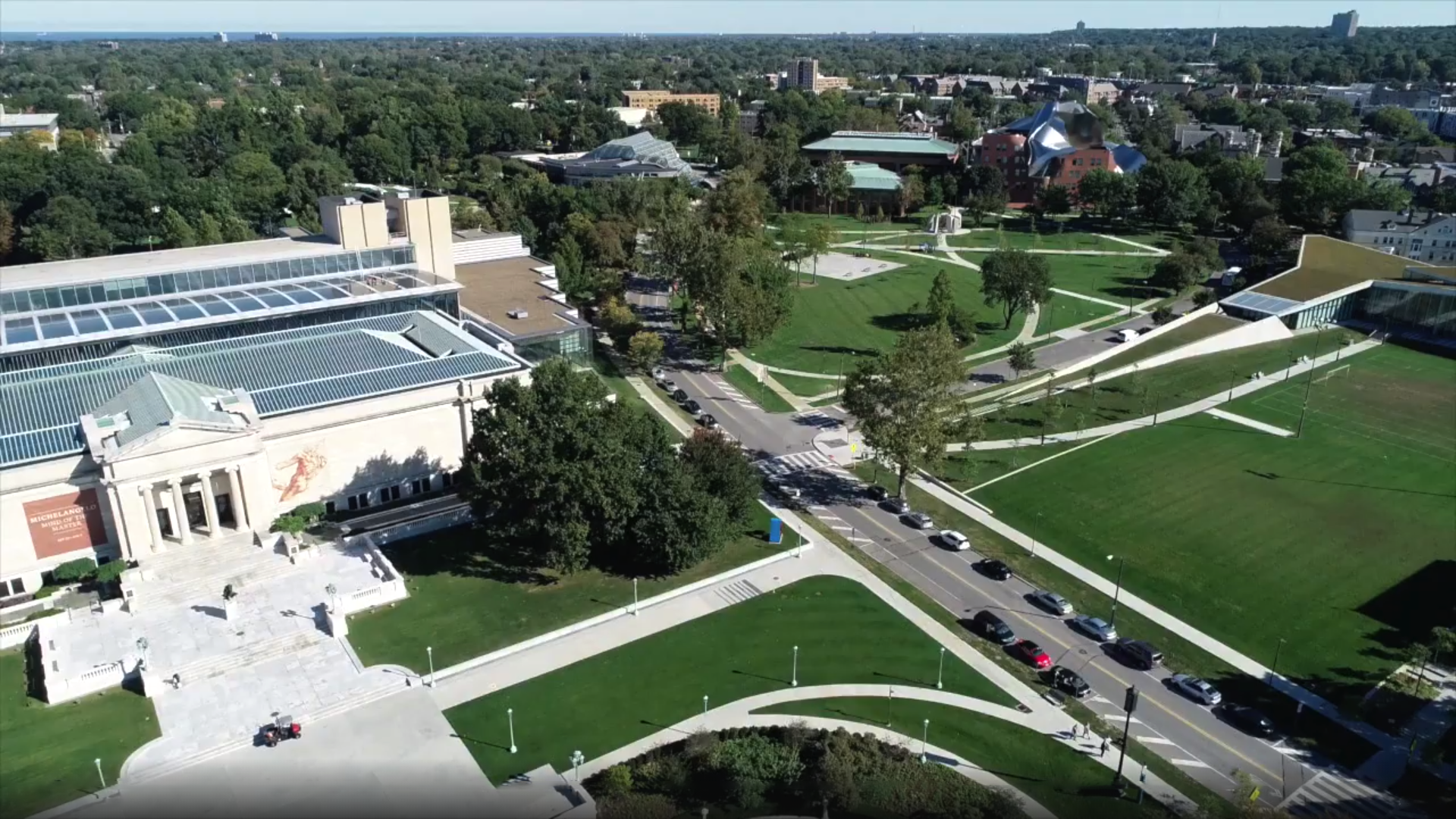 Case Western Reserve University is a top-ranked school in Ohio and one of the best research universities in the United States.
This private research university offers Masters in Genetic Counseling that can be completed in 2 years.
The program features varied courses including Advanced Medical Genetics; Molecular and Cytogenetics, Embryology, Psychosocial Issues in Genetic Counselling, and so on.
Case Western Reserve University is accredited by the Higher Learning Commission.
4. George Washington University
This is a private federally chartered research university and the largest institution of higher learning in Washington.
GWU offers an online Master of Science in Health Sciences (MSHS) in Molecular Diagnostic Science which examines the latest nucleic acid-based technologies to provide students with the necessary skills and practical experience to solve complex issues in molecular diagnostics and clinical pathology.
The program combines molecular diagnostics, diagnostic genetics, and biotechnology coursework with real-world clinical rotation experience. GWU's MSHS in Molecular Diagnostic Science has 35 credits and can be completed in 2 years.
George Washington is accredited by the Middle States Association of Colleges and Schools.
5. Johns Hopkins University
Accredited by the Middle States Commission on Higher Education, the prestigious John Hopkins University offers an MS in Individualised Genomics and Health.
The program features courses in epigenetics, human molecular genetics, ethical, legal, and regulatory aspects of individualised genomics, bioinformatics, and individual genome analysis.
After completion of the core requirements, students may choose to concentrate on Laboratory Diagnostics, Genomics, Regulatory Science, or Policy, or choose a general concentration. The program takes about 2 years to complete.
6. Northern Michigan University (NMU)
NMU is a public university in Marquette that offers an online MS in Clinical Molecular Diagnostics. The program provides a rigorous graduate-level education for clinical laboratory scientists and biologists in the field of molecular diagnostics.
The program aims to provide students with expertise in the clinical applications of molecular genetic tests for acquired, inherited, and infectious diseases.
Graduates may choose to specialise in Human Genetic Concentration, Infectious Disease Concentration, or Clinical Molecular Laboratory Education.
NMU's MS in Clinical Molecular Diagnostics has a total of 33 credits and can be completed in 5 semesters.
Northern Michigan University is accredited by the Higher Learning Commission.
7. Southern California University of Health Sciences
Located in Whittier, California, Southern California University of Health Sciences is a private university that offers the Master of Science in Human Genetics and Genomics (MSHGG).
The program is designed for those who wish to gain a broader and deeper understanding of human genetics and genomics. Graduates from the program will be able to critically analyse, translate, and apply genomics in education, research and practice.
The master's program is delivered 100% online and full-time students can complete the program in 1 year while part-time in 2.
The Southern California University of Health Sciences is accredited by the Western Association of Schools and Colleges.
8. University of Florida
The University of Florida is a public land-grant research university accredited by the Southern Association of Colleges and Schools Commission on Colleges.
The university offers an online program for a Master of Science in Microbiology and Cell Science with a concentration in Medical Microbiology and Biochemistry. The program can be completed in 12 months.
9. University Of Maine
This is a public land grant research university in Maine. UMaine offers an online MS in Pharmacogenomics. 
The coursework includes courses on pharmacology, human genetics, advanced pharmacokinetics, advanced molecular biology, data analysis/biostatistics, and so on.
The program has a total of 34 credits and can be completed in 2 years. The University of Maine is accredited by the New England Commission of Higher Education.
You May Like: 10 Free Online Masters Courses With Certificates
10. The University Of The Sciences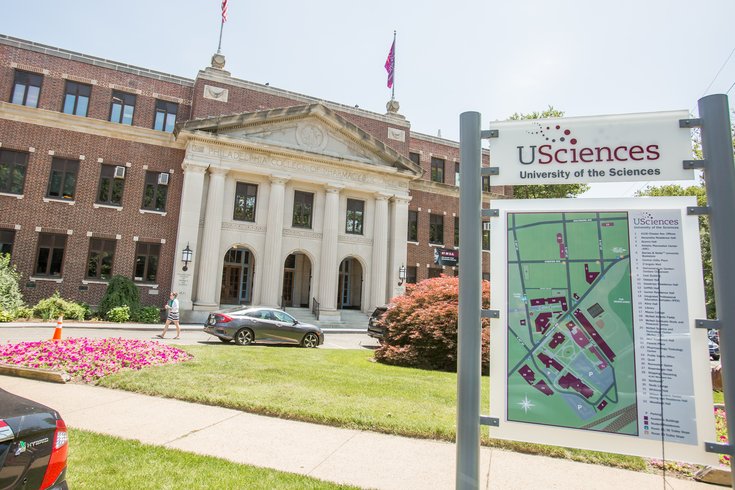 Accredited by the Middle States Commission on Higher Education, USciences is a private university in Philadelphia, Pennsylvania that offers a Master's degree in Genomics.
The coursework includes Principles of Genetics, Chromosomes and Human Disease, and Evolutionary Analysis. This program can be completed in 2 years.
Masters In Genetics Programs
The field of genetics is concerned with the study of genes, genetic variation, and heredity in organisms. Pursuing a master's degree in genetics provides you with an opportunity to engage in advanced studies in the areas of human and molecular genetics.
One of the best ways to become a researcher in the field of genetics is through graduate programs. Through these programs, you can be equipped with the necessary skills and tools to conduct investigations and experiments in response to specific questions and inquiries.
Advanced degrees in genetics typically cover the following course topics;
Gene structure and regulation
Molecular basis of human genetic disease
Population and statistical genetics
Bioethics and research ethics
Statistical methods
Genomics
Research
You can also take coursework in areas ranging from cytogenetic and molecular genetics to genomics and epidemiology in the course of your degree program. 
At the end of your program, you are likely to have a capstone project which is an opportunity to display your acquired knowledge and research skills.
Advanced Positions In The Field
The following is a list of some advanced positions in the field;
Genetic counsellors
Biochemists and biophysicists
Medical Scientists
Clinical laboratory technicians and specialists
Research scientists
Postsecondary teachers
Most of these professional positions involve working in public and private laboratories or medical health centres.
Their job description include helping families understand the risks in genetics and how it may be passed down to children. They also have the responsibility of providing support through diagnosis and testing processes. 
Graduate students who pursue master's programs in genetics develop different skills including;
Strong communication skills (oral and written)
Scientific data analysis
Critical thinking
Problem-solving skills
Time management
Although genetics masters programs prepare students to work and lead in industries of heath or sciences, these skills developed are very important and can be used in any other sphere outside the field of health sciences.
Genetics Careers And Salaries
Individuals who study and work in genetics contribute immensely to the health and discoveries in the medical field through the research they carry out, the new medications they develop, and the tests they conduct for genetic diseases.
Outside the medical field, professionals in genetics have career opportunities in other industries ie education and food science.
According to the U.S. Bureau of Labour Statistics, professionals who graduate from a master's program in genetics are likely to pursue one of the following roles;
| | |
| --- | --- |
| Careers | Annual Median Salaries |
| Natural Sciences Managers | $137,900 |
| Biochemists and Biophysicists | $102,270 |
| Medical and Health Services Managers | $101,340 |
| Bioengineers and Biomedical Engineers | $97,410 |
| Medical Scientists | $95,310 |
| Genetic Counsellors | $80,150 |
| Epidemiologists | $78,830 |
| Junior College Teachers | $76,350 |
| Agricultural and Food Scientists | $74,160 |
| Clinical Laboratory Technologists and Technicians | $57,800 |
While earning your advanced degree in genetics is good, it is not a guarantee of getting a job after graduation. Your degree qualifies you for roles in this field, but you will still be evaluated through your application materials, resume, and interview.
Genetics Master's Curriculum And Courses
A master's in genetics often comes with coursework that can provide you with a strong foundation in a wide variety of specialties within the field. During your studies, you may come across some of the following courses;
1. Gene Structure And Regulation
This course provides a detailed understanding of molecular structures, functions, and application of the genetic materials in prokaryotic and eukaryotic cells. It also provides in-depth teaching of gene technology and genetic analysis.
2. Molecular Basis Of Human Genetic Disease
This course introduces you to the historical core of human molecular genetics and the latest breakthroughs in the discipline. It also explores how genetic mutations cause diseases in the human race.
3. Genomics
Genomics provides an overview of the human genome and genomic architecture, genomic variations, and regulatory mechanisms of the genome. You will also explore concepts like genomic interrogations and genome sequencing in this course.
4. Population And Statistical Genetics
With the use of quantitative genetic models, this course aims to develop a thorough understanding of probabilistic models and statistical theory and methods underlying the analysis of genetic data, focusing on problems in complex trait mapping, with some coverage of population genetics.
5. Bioethics and Research Ethics
Bioethics and Research Ethics explore prominent ethical questions and dilemmas in the field of medicine and biology. The course is designed to inform students on the principles of responsible conduct in research.
6. Research
This course provides you with an opportunity to carry out research into a particular field or area of study.
7. Statistical Methods
This course teaches foundation statistics concepts including regression, analysis, estimation, and probability distributions. It provides a project-based approach to introductory statistics using real word data and statistical literacy.
8. Clinical Genetics
Clinical genetics provides an overview of mechanisms for the development of genetic diseases. It covers different patterns of inheritance ie dominant, recessive, autosomal, and sex-linked inheritance. You will learn how to relay scientific information resting to genomics and diagnosis to patients in a clinical setting. 
9. Genetic Literature Critical Analysis
You'll learn how to read and analyse important contributing literature in the field of genetics.
10. Applied Animal Genomics
This course explores genomic theory as it relates to livestock and covers topics like cloning, gene mapping, and transgenesis.
Note: The exact course titles may vary between schools
Admissions Requirements For MS In Genetics
The admissions requirements for Master in genetics are similar across the board, however, some schools have their unique applications. Typically, the following are requirements for admission for an online master's in genetics.
Resume
Statement of intent
Official undergraduate transcripts
Letters of recommendation
GRE or GMAT scores (not all schools ask for this)
Genetics Graduate Programs Accreditation
When searching for a college to do your master's degree, it's necessary that you ensure that your prospective school of choice is regionally accredited.
Accreditations are proof that colleges and universities offer valuable and worthwhile programs and facilities. Accrediting agencies evaluate the faculty and staff and examine financial statements.
If you have the intention of applying for financial aid from the government, it becomes imperative to attend an accredited institution. Also, employers and other higher institutions consider only degrees earned from accredited schools to be credible.
Financial Aid And Scholarships
College applications, materials, and other resources can be expensive and it's understandable if you are worried about cost.
Researching financial aid and scholarship opportunities could be helpful to cut down tuition costs.
Both the federal and state governments provide financial aid for qualified students and schools and some organisations offer scholarship programs. Most financial aid (both federal and state) and scholarship programs require you to maintain a minimum grade point average.
To find out if you are eligible for federal aid, fill out the Free Application for Federal Student Aid (FAFSA). When filing the form, you may be expected to submit personal information like enrolment status, and income level to determine the amount you qualify for.
Is Genetic Counselling A Good Career?
Genetic counselling is a great career path and it comes with many benefits including;
Job stability
Above average median wage
Ability to help others
Opportunity to apply specialised skill sets
Genetic counsellors have great impact in the lives of the patients they work with. Some parts of their job may be difficult like delivering bad news to sick patients, predicting the rise of disorders such as sickle cell anaemia and cystic fibrosis and staying up to date on the latest research. 
What Can You Do With A Masters In Genetics?
Having a masters in genetics provides you with several professional opportunities which includes leadership positions within the world of healthcare and science.
You can pursue roles as medical, health services, or natural sciences managers or roles in education to teach the next generation of genetics experts.
You also have the opportunity to become an epidemiologist or genetic counsellor, where you make use of your skills to help communities tackle public health issues and to impact the lives of individual patients.
Is Genetics Hard?
This will depend on the individual. Different people learn and process new information differently, hene, you are the only one that can determine whether the study of genetics will be difficult or not. But let us consider what genetics is about.
Genetics typically explores topics like gene structure and regulation, population and statistical genetics, and bioethics.
To excel in these courses, you must have strong analytical skills, the capability of working as part of a team, and the ability to make sense of complicated topics. 
If these come easy to you, it's very likely that you would enjoy doing a masters in genetics.
How Long Does It Take To Get A Master's Degree In Genetics Online?
Typically, a masters program takes about 1 to 2 years to complete however, the exact time you would spend would depend on the school you are enrolled in.
Other factors that can also affect the time it would take you to get an online masters in genetics are your personal schedules, preferences, and available learning formats and timelines.
You can complete a program that does not have a thesis requirement and consist of 36 credit hours in 1 year if you enrol as a full time student but if you attend part time, you can expect it to take a longer period of time.
What's the Difference Between Genetics Vs. Genomics?
Although they both have similarities, they are different and should not be used interchangeably. Here are some differences between genetics and genomics.
| | |
| --- | --- |
| Genetics | Genomics |
| Study of genes and inheritanceOften applied in biomedical researchExplores the role of genes in disease and the body's defence against it | Studies the genome and the ways that genes interact with environmentOften used to analyse DNA sequencesAims to identify DNA variations that can impact health or drug response |
Genomics and genetics differ in their scope and career paths. While genetics is a field of study for genetic counsellors and clinical research coordinators, genomics career paths include genomics researcher and computational genomics and data scientist.
Is A Masters Degree In Genetics Worth It?
For many students, a masters degree in genetics is worth it. According to the Bureau of labour Statistics, compared with a other professions, the employment growth for careers in genetics is rising at a rate much faster than the national average.
Frequently Asked Questions 
Which Country Is Best For MSc Genetics?
Genetics in New Zealand.
Genetics in Ireland.
Genetics in the UK.
Genetics in Finland.
Genetics in Turkey.
Genetics in the USA.
What Is The Best Masters Degree For The Future?
For the future, the best master's degrees would be in the following fields; 
Finance
Business administration
Economics
Computer science
Information technology
Industrial engineering
Counselling
Physician assistant studies
What College Has The Best Genetics Program?
The following universities has the best genetics program for molecular biology and genetics in the United States
Harvard University.
Massachusetts Institute of Technology.
Stanford University.
University of California–San Francisco.
Johns Hopkins University.
University of Pennsylvania.
University of Washington.
What Is The Highest Paying Job In Genetics?
The highest paying job is in genetics Medical Science Liaison. This profession earns an average annual salary of $145,718
Do Geneticists Make A Lot Of Money?
The U.S. The Bureau of Labour Statistics claims that geneticists make an average of $80,370 per year.  While the lowest 10% of geneticists earn an annual salary of $57,750, the highest 10% of geneticists make about $107,450 or more per year.
Are Geneticists In Demand?
Since 2004, vacancies for geneticists have increased by 43.09 percent nationwide, with an average growth of 2.69 percent per year. Demand for Geneticists is expected to increase.
Do Geneticists Go To Med School?
Clinical geneticists have medical degrees and have completed at least one residency year in an Accreditation Council for Graduate Medical Education (ACGME)-accredited primary specialty and two years of medical genetics and genomics residency training.
What Do Geneticists Do Daily?
They review, approve, and interpret genetic laboratory results. They also maintain laboratory notebooks that record research methods, procedures, and results. 
What Qualifications Do I Need To Be A Geneticist?
To be a geneticist, you require a life science degree or a postgraduate master's qualification in genetics, or a related subject which covers genetics. 
What Types Of Geneticists Are There?
There are basically two types of geneticists. They include the Laboratory geneticist which involves the application of genetic technologies and Genetic counsellor where geneticists work as consultants or as a nurse.
Where Do Genetic Counsellors Make The Most Money?
The best city for genetic counsellor jobs is San Francisco, California and the best state is Alaska.
Getting Your Online Masters In Genetics
Do you love helping people and have a passion for science? Do you dream of being a positive influence in the lives of people?
You should consider pursuing a masters in genetics. Most careers in genetics are very lucrative plus the professionals get the opportunity to use their skills to help patients and families in a great number of ways. 
You can find professionals in genetics in the laboratories, hospitals, university medical centres, research centres etc.
Their job is also very delicate as they help patients understand and process hard information regarding their genetic testing result.
Start your journey toward a career in genetics with a simple search for online masters in genetics programs from accredited universities and set your dreams in motion.
We hope this article has been helpful. Kindly share and leave a comment in the section below.