20 Highest Paying Medical Jobs With Little Schooling
It is very possible to find the highest paying medical jobs in the medical field without going to school or completing full-blown doctoring school. 
So if you are interested in working in the medical field and you didn't reach the pinnacle of education in the medical field, or if you are wondering if it is possible to work in the medical field without a college degree, then you should read this article to the very end. 
Highest Paying Medical Jobs
1. Diagnostic Medical Sonographer
The majority of the persons that hold this job are without a college degree. Just an associate degree or post-secondary certificate in Diagnostic Medical Sonography is required for an entry-level position as a Diagnostic Medical Sonographer.
They are responsible for performing diagnostic procedures using sonographic equipment.
With an associate degree that takes less than a full college degree which would give you the required knowledge on how to ha doe the quotients involved in this job, you can start a medical career as a Diagnostic Medical Sonographer.
Average Pay; $77,790 annually
Read Also 9 Best Community Colleges in Hawaii
2. Home Health Aide
This is becoming one of the most popular forms of medical practice due to the increase of the declining population in most countries.
If you don't fancy working alongside the smell of detail in the hospital, you can choose to be Home Health Aide where you will work with elderly patients and the disabled, and assist patients with nutritional problems and personal care.
Average Pay; $32,000 annually.
3. Radiation Therapist
A radiation therapist only needs an associate degree in radiation therapy.
They work as part of the medical team under the direction of oncologists. The role of a radiation therapist is to prepare patients and administer radiation treatments to patients with cancer and other conditions.
With the rapid increase of cancer-killing strategies, you can be sure that this field would pay well for a very long time.
Average Pay: $60,080 – $132,930
4. Dental Laboratory Technician
You need a High School Diploma or Equivalent to start your career as a dental technician.
You won't conduct any surgeries of course, but you would work closely with dentists, orthodontists, and other dental technicians to build and repair dental appliances make crowns, bridges, full and partial dentures, mouth guards, and other dental appliances.
Annual Salary Range: $27,060 – $67,010
Read Also 12 Best Music Schools in the World
5. Surgical Technologist
A surgical technologist does the includes cleaning and preparing the operation room, sterilizing and organizing equipment, stocking and ordering supplies, and assisting surgeons during operations.
An associate degree is a leader certification that is accepted for this role.
Annual Salary Range: $56,310 per year.
6. Nursing Assistant
You would assist in providing direct, non-nursing care and support to patients in various healthcare settings.
Nursing Assistants who are sometimes referred to as bedside nurses (which are among the most in-demand nurses in health facilities) assess vital signs, monitor intake and output when ordered, and assist patients with activities of daily living.
Annual Salary Range: $22,750 – $42,110
7. Medical Assistant
Medical Assistant is one of the highest paying medical jobs with little schooling and it is as simple as it is pronounced, your job is simply to assist a physician in a hospital or clinic.
They are usually the first people patients meet when they get to a hospital.
The duties of an assistant include checking patients' vital signs, taking and keeping records of patients' medical histories, explaining treatment procedures to patients, instructing patients about medication and diets, collecting and preparing lab tests, etc.
A full-blown certificate or an associate degree works here.
Annual Salary Range: $36,542 per year.
Read Also Best 10 Culinary Schools in New York
8. Dental Assistant
Closely related to a dental technician but equally important, a Dental Assistant needs a post-secondary Non-Degree certificate and they perform a variety of jobs involving office, laboratory, and patient care.
Also, taking the patient's dental, medical, and medication history, preparing tables and trays for the dentist, cleaning and sterling instruments, and preparing treatment rooms for patient care.
Dental Assistants perform dental x-rays, assist with dental cleaning and polishing, and assist the dentist with procedures as needed.
Annual Salary Range: $28,940 – $58,390
9. Nutritionist
This field is dicey, you should know. Although you can enter the field with an associate degree gotten from an online course, you should know that there are several complications surrounding this field because it deals with what people put into their bodies.
A very high-paying field, where you are to help patients or even healthy clients incorporate healthier eating habits to support health and wellness.
Annual Salary Range: $53,039.
10. Optician
A technical field that can be broken into with as little as a High School Diploma or international equivalent, opticians work as part of the eye care team such as interpreting the results of eye examinations conducted by optometrists and ophthalmologists, recommending lenses, frames, and coatings for classes to suit customers' needs etc.
Annual Salary Range: $26,080 – $62,180
11. Physical Therapist Assistant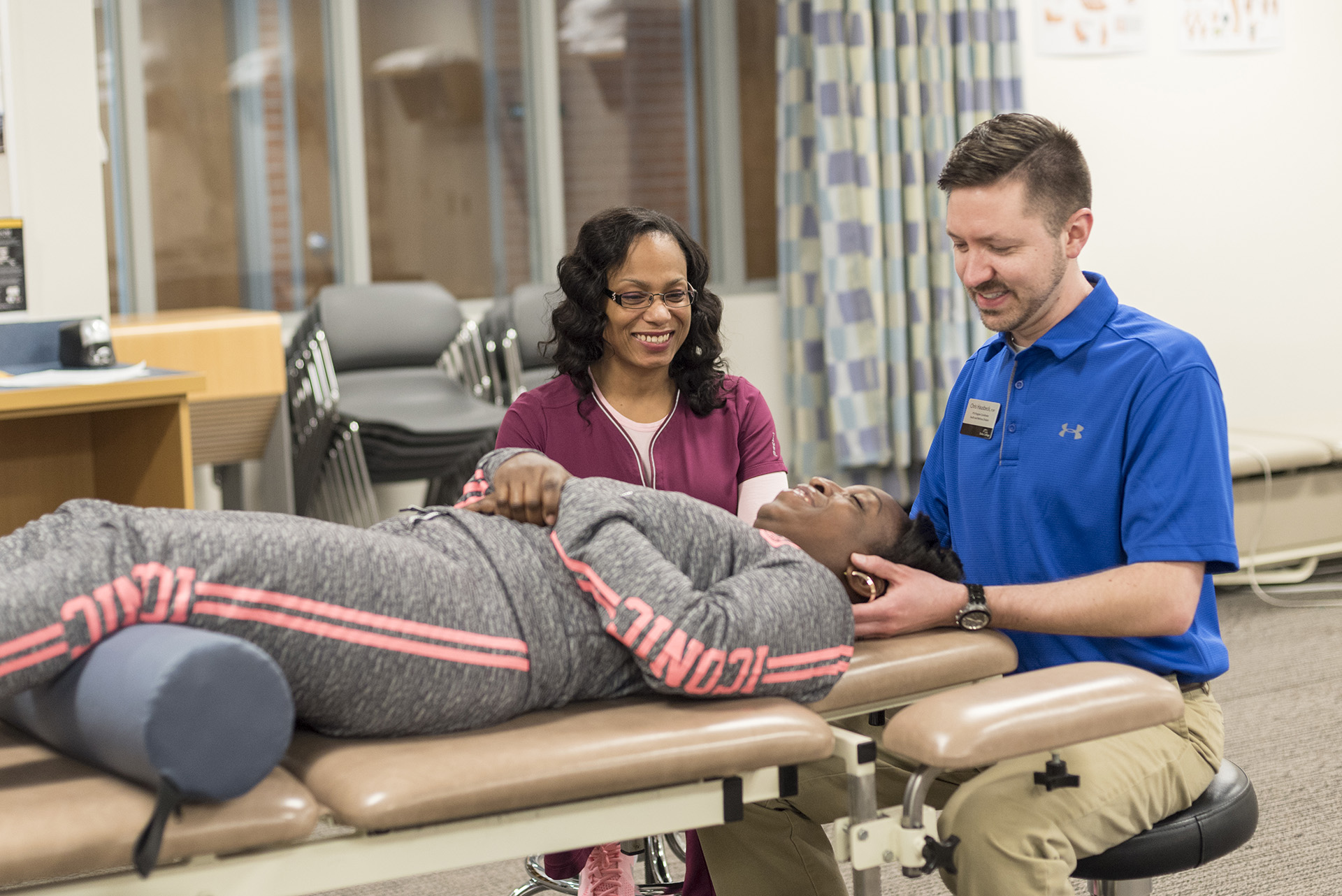 Physiotherapy is another growing medical field that drags in a lot of income for the practitioners and these practitioners often need assistance which is where Physical Therapist Assistants come in.
It is an excellent paying job that requires little education. In this career path, you would be saddled with the responsibility of helping patients reach their physical capability goals after a physical trauma such as an accident or bodily injury while working under the guidance of a physical therapist,
This is also a popular job opening in sports.
Annual Salary Range: $52,000.
Read Also 14 Free Online Veterinary Courses And Certificates
12. Phlebotomist
A Phlebotomist or phlebotomy technicians are health care professionals who collect blood samples from patients for tests, transfusions or donations.
They assist in the delicate process of handling, labelling, and processing these samples and frequently enter patient information into a database.
Phlebotomists work in a variety of healthcare settings such as Outpatient clinics, physicians' offices, ambulatory surgery centres, medical and diagnostic laboratories and general medical and surgical hospitals.
Annual Salary Range: 26,690 – $50,740
13. Medical Equipment Mechanic 
Like every other advanced field, healthcare facilities make use of high-level equipment which often usually develops issues and needs to be fixed and maintained.
This equipment is fixed by specialists because taking it back to the manufacturers would incur twice the cost, of the need for a medical equipment mechanic. These people are very few, highly in demand and well paid.
Annual Salary Range:$58,820
14. Nuclear Medicine Technologist
Just an associate degree is needed here as a Nuclear Medicine Technologist whose jobs include the preparation and administration of radioactive drugs, also referred to as radiopharmaceuticals, used for imaging or treatment procedures.
Annual Salary Range: $57,830 – $109,070
Read Also 8 Culinary Schools In Louisiana| Fees & Details
15. Medical Coding Specialist
These are more like ground-level accountants in the medical profession.
They work within the billing department of healthcare establishments and their job includes classifying and documenting diagnoses, treatments, and procedures for billing and reimbursement from health insurance companies.
Annual Salary Range: $54,797
16. Magnetic Resonance Imaging Technologist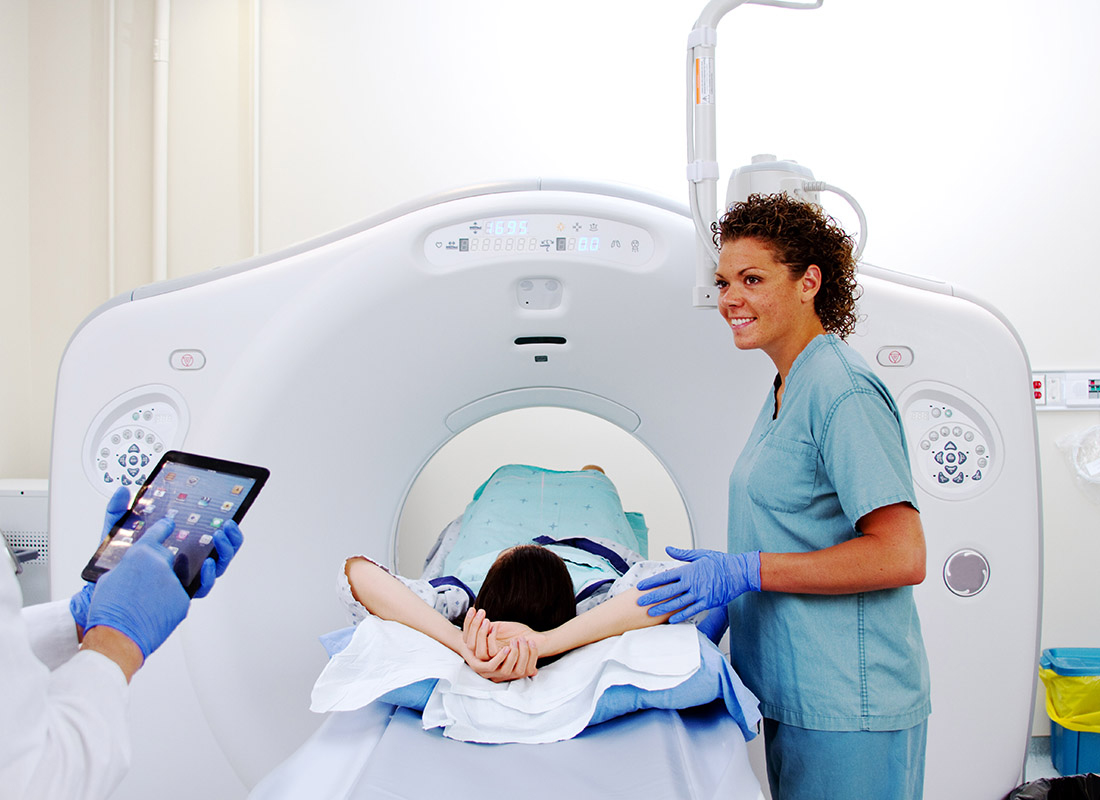 Magnetic Resonance Imaging Technicians prepare patients and coordinate with physicians to provide diagnostic imaging.
You know those people—not the doctors—that fuss over your bedside and tell you some procedures and ask some questions, they are called MRI Techs.
Annual Salary Range: $52,880.
17. Respiratory Therapist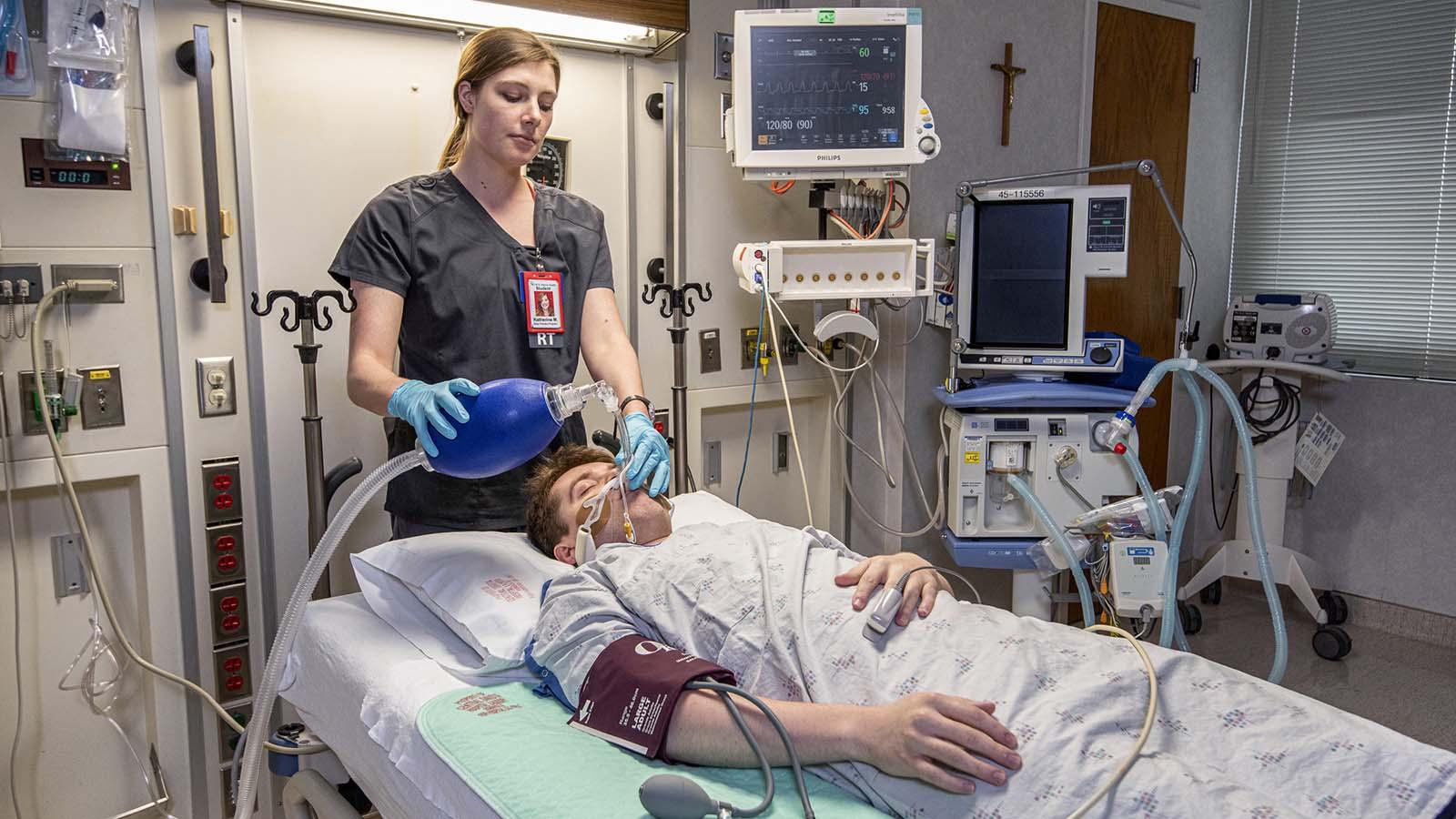 Respiratory therapists are specialist technicians that help patients who have trouble breathing by providing general and emergency respiratory therapy.
This involves assessing patients by performing diagnostic tests and evaluations, treating patients, and tracking progress. Most respiratory therapists work in hospitals or skilled nursing facilities. They are very well paid.
Annual Salary Range: $45,940 – $89,170
18. Medical Secretary
Medical Secretary handles the administrative part of the healthcare facility but what distinguishes them from regular secretaries is that they need a passable knowledge of clinical to be employed.
Annual Salary Range:$32,653
19. Occupational Therapy Assistant
They assist and support the occupational therapist who conducts therapy treatments focused on improving the patient's physical health and mobility.
Occupational Therapy Assistants help patients with therapeutic activities such as stretching or other exercises.
They also help children with developmental disabilities to engage in play activities that promote socialization and coordination.
Annual Salary Range: $43,180 – $84,090
20. Emergency Medical Technician And Paramedic
Emergency Medical Technician And Paramedic is a fast-paced job that answers distress medical calls and helps stabilize patients in emergencies and help facilitates their safe transfer to a hospital for emergency care.
Annual Salary Range: $24,650 – $62,150
Conclusion
Everyone in the medical field may not be a general doctor or a surgeon in order to get paid well.
The above career paths are alternatives but still in the health sector they pay well.