10 Best Accredited Online Colleges in North Carolina
A recent survey discovered that online students often had fewer expenses in comparison to on-campus students, alongside other reasons that have led to the recent increase in online learning.
Majorly facilitated by the COVID pandemic, online learning is no longer an alien concept.
For those of you that want to study in north Carolina, i will be listing the 10 Accredited online colleges in North Carolina
10 Accredited Online Colleges in North Carolina:
1. The University of North Carolina Wilmington.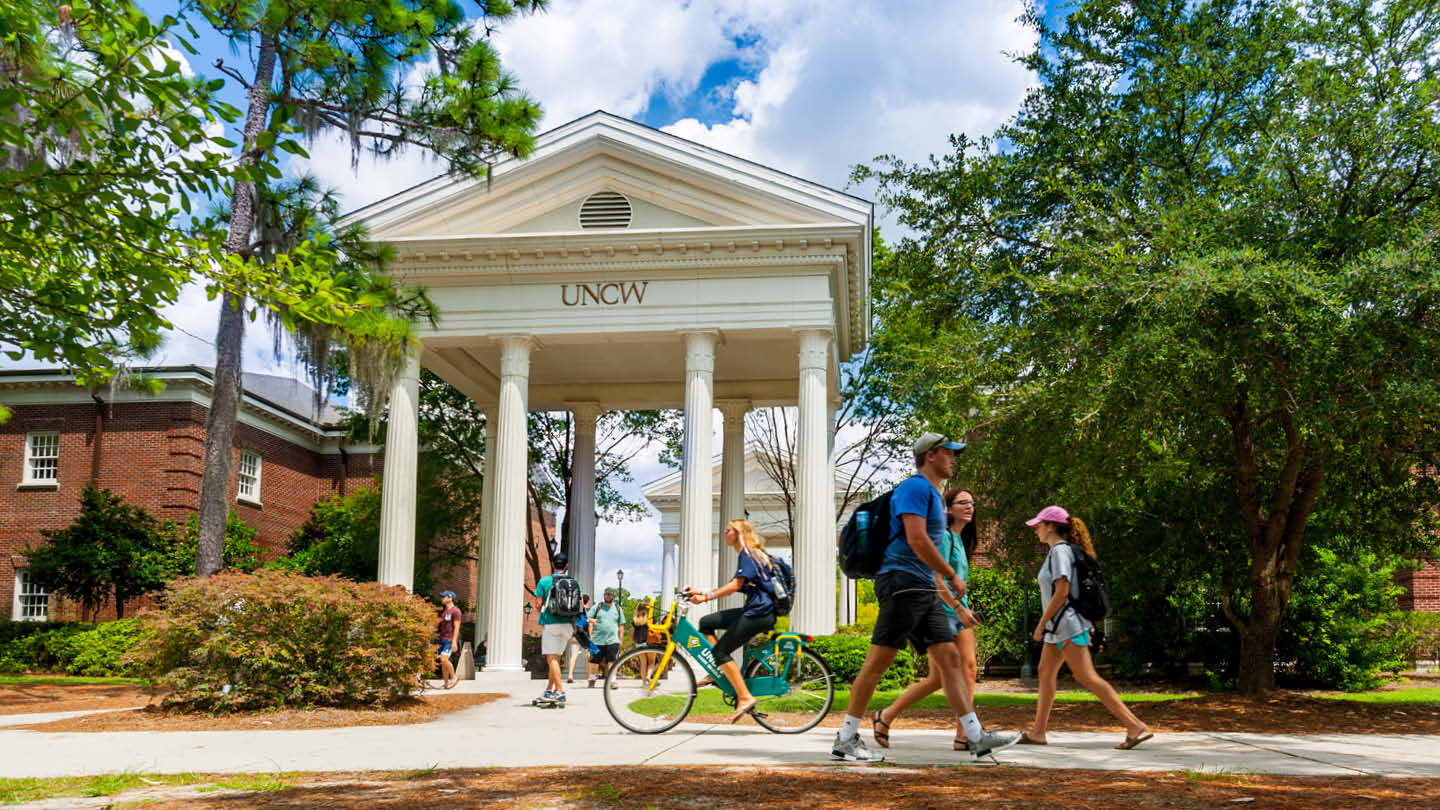 With many cases of honours, the University of North Carolina Wilmington is a poster school and has received a lot of accolades for being an outstanding public university.
University of North Carolina Wilmington has a diverse Provost student body that is friendly and offers an online degree program designed specifically for working educators who require a high-quality program with a flexible schedule.
UNCW is known for its contributions in the fields of health sciences and research, they also offer a full range of baccalaureate- and graduate-level programs, as well as doctoral degrees in educational leadership, marine biology, nursing practice and psychology.
Among the online programs offered by the university, it includes courses such as clinical research, an accelerated RN-to-BSN program and an Executive MBA program structured for working professionals.
University of North Carolina Wilmington offers an extensive list of online certificate and degree programs that fit undergraduate students where they can get bachelor's, master's, and doctoral programs.
Some of the online undergraduate degrees of the University of North Carolina Wilmington contains;
Clinical research
Criminology
Elementary Education
Interdisciplinary Studies
International Studies
Middle Grades Education
Nursing
Respiratory Therapy
It is a remarkably competitive school that may prove more difficult than the average public university to gain entrance to.
2. Gardner-Webb University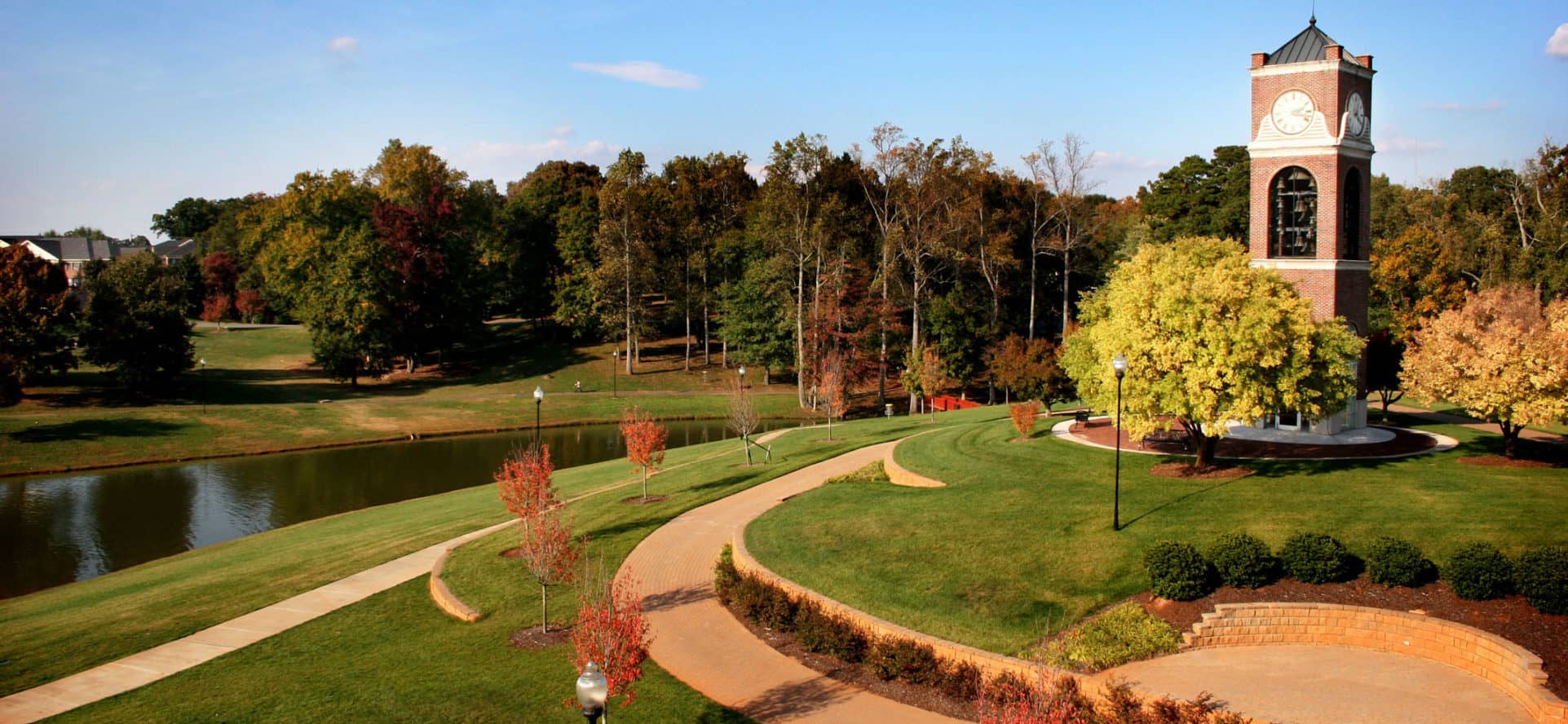 Gardner-Webb University is an exclusive private university that offers graduate, undergraduate and also for students who can't make it physically; an online/distance learning.
Some undergraduate online courses:
Communication Studies
Graphic Design
Journalism
English Program
Exercise Science
Sport Education
Some graduate online courses;
Physician Assistant Studies
3. Methodist University
Methodist University is an institution with an excellent reputation and outstanding online programs that are 100% online with personalized assistance and academic support services you need to thrive.
Methodist University is accredited by the Southern Association of Colleges and Schools Commission on Colleges (SACSCOC). The Reeves School of Business is nationally accredited by the Accreditation Council for Business Schools and Programs (ACBSP) and our BSW program is accredited by the Council on Social Work Education (CSWE).
And it is popular due to its preferences for military students, moreover, at Methodist University, you'll enjoy an online learning environment that offers the same quality as in-person courses, including dedicated faculty members and a friendly atmosphere for pursuing your professional and personal goals plus access to all academic support services that on-campus students receive.
Some of the online courses at Methodist University include:
Graduate Certificate in Nursing Education
Accounting
Minor in Business Administration
Minor in Marketing
BA in Professional Leadership.
Methodist University hopes to foster excellence in undergraduate and graduate education firmly grounded in the liberal arts tradition, promoting a spiritual and moral heritage that nurtures ethical values and ethical decision-making and preparing students for a variety of careers and educational pursuits.
The university is known for continuously producing graduates who are dedicated to achievement and committed to making positive contributions to a global society.
4. Fayetteville State University
Fayetteville State University is a historically black school that has stood the test of time and delivers to students, through the FSU's online degree completion programs that are self-paced.
Some of the degree courses offered at Fayetteville State University are listed below:
Accounting 
Business Administration: General Concentration
Computer Science 
Criminal Justice 
English Language and Literature
Fire & Emergency Services Administration
History 
Intelligence Studies
Interdisciplinary Studies
Mathematics
Nursing
Political Science
5. East Carolina University

East Carolina University offers more than 125 online degree and certificate programs in business, health care, education, and technology that caters to undergraduate, postgraduate and even transfer students from accredited universities.
Some of the online programs at East Carolina University include:
Undergraduate:
Business Administration
Accounting
General Business
Human Resource Management
Management
Management Information Systems
Marketing
Supply Chain Management
Communication
Interpersonal/Organizational concentration
Graduate:
Art
Ceramics
Business Administration
Clinical Counseling
Communication
Communication Sciences and Disorders
Computer Science
Construction Management
Counselor Education
Criminal Justice
Data Science
Education 
6. Western Carolina University
Western Carolina University offers a complete distance learning program that is properly certified and adjustable to your schedule.
It caters to both graduate and undergraduate students and some of its online programs include:
Undergraduate
Law
Criminal Justice (Concentration in Administration of Justice
Emergency and Disaster Management
Emergency Medical Care
Engineering Technology
Management
Marketing
Innovation Leadership and Entrepreneurship
Graduate:
Construction Management
Elementary and Middle Grades Education
Entrepreneurship
Health Sciences
Human Resources
Nurse Educator
Nurse Leadership
Project Management
7. Campbell University
This is an old Christian university that caters to the needs of professionals. It awards, bachelor's degrees, graduate degrees, associate's degrees, certificate opportunities, and professional programs.
Online Graduate programs include:
Doctor of Health Sciences
Master of Arts in Teaching
Master of Business Administration.
8. Appalachian State University
Appalachian State University of App State university is a scenic and revolutionary university with beautiful scenery and bright ideas.
It offers students the flexibility to choose between on-campus or online courses but sometimes there are certain courses that some on-campus students have to do online.
Distance learning has dozens of innovative programs built for students like you who need their education to fit with their busy lives.
Whatever program you choose, you will receive a fully accredited, Appalachian degree with the well-deserved reputation for excellence that comes with every Appalachian diploma.
Appalachian State University offers both graduate and undergraduate courses and some of them are;
Undergraduate Programs
Career and Technical Education
Child Development – Birth through Kindergarten
Communication Studies (Business
Management)
Middle Grades Education
Supply Chain Management
Veterinary Technology
Workforce Leadership & Development.
Graduate Programs
Curriculum Specialist
Educational Administration
Health Administration
Higher Education
Higher Education: Education Specialist.
9. Carolina University
Carolina University is rapidly gaining recognition for innovative partnerships with professional organizations and businesses, and pioneering the delivery of affordable but excellent degree programs.
Carolina University educates professionals who will be in high demand and it offers online degree programs although it is required that before applying for any online degree program, the student should contact the university first.
10. Piedmont International University
No matter where in the world they call home, Piedmont International University online students enjoy the exemplary education where students make meaningful connections with themselves, their coursework, and one another — all from the convenience of home.
Online Programs at Piedmont International University
Undergraduate
Criminal Justice
Business Administration
Graduate
Education Programs
Elementary Education
Educational Studies
Gifted Education
Middle Grades Education
Secondary Education
Special Education
Conclusion:
All the listed universities are accredited. If you want to read more on scholarship opportunities to these schools, be sure to stay close to this page.