Top 10 Scholarships in Japan for International Students
Japan is known to have a large economic strength which is due to its research and development industry.
Living and studying in Japan is very expensive compared to other countries, that is why the Japanese government and some organization has created a scholarship for International students
There are so many fully-funded scholarships in Japan for International students with courses taught in English.
Most of these scholarships were established to support International students and foster human resources that will be of benefit and friendship between their country and Japan.
after graduation, the students will contribute to the development of both countries and the world as a whole.
Below is the list of scholarships for international students in Japan
Scholarships in Japan for International Students
1. Government of Japan Scholarships for Research Students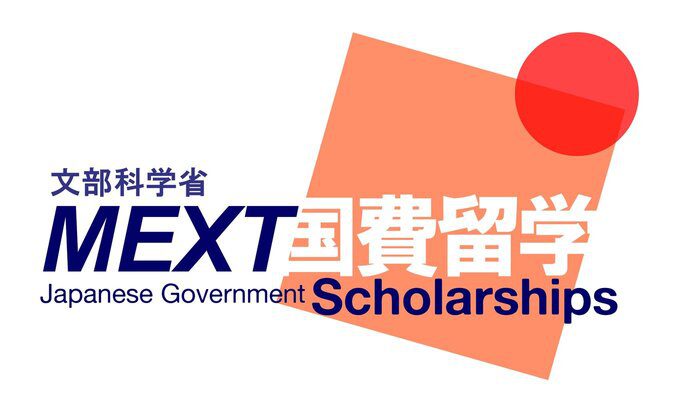 The Japanese Government's scholarship for research award is being provided by the Ministry of Education, Culture, Sports, Science, and Technology.
It is offered to students who enroll in a master's degree program or professional graduate program.
This scholarship is also available to undergraduates who are conducting research in a specialized field at a university.
Value:
This scholarship is fully funded, with an allowance of about 143,000yen for Research Students and 144,000yen regular students undertaking a Master's degree program or professional program.
You will also be given an extra 2,000yen or 3,000yen every month for research.
2. Rotary Yoneyama Foundation Scholarships
The Rotary Yoneyama Memorial Foundation awards were created to support students who are studying or conducting research in any Japanese institution.
This scholarship award is being provided by Rotarians throughout Japan.
The Foundation is one of the largest organizations in Japan.
Value:
This scholarship award is worth about 90,000 yen monthly for the undergraduate program, 130,000 yen monthly for the master's program and the Doctoral program
Deadline: 16th October.
3. Japan Africa Dream Scholarship Program
The Japan Africa Scholarship award aims to build students in the energy sector through skills development.
This scholarship will provide 2-year awards to graduate students who are from Africa enabling them to undertake post-graduate studies in areas that are inclined to development in the world.
This scholarship is being provided by the Government of Japan.
Value:
This is a fully-funded scholarship program with benefits such as a monthly stipend, airfare, health insurance, and traveling allowance.
4. Africa London Nagasaki Scholarship
This scholarship fund is for African students who want to undertake an MSC program in the control of infectious diseases in Africa.
The selected applicant will be required to reside in Japan during the period of the program.
Value:
This scholarship amount to up to US$50,000 towards tuition fees, travel fare, and living expenses
Deadline: 30th September
5. Joint Japan World Bank Group Scholarship Program
This scholarship is open to students from developing countries undergoing a study program that can add relevance to supporting their countries' development.
areas of development must include economic management, tax policy, and infrastructure management.
Value:
This scholarship will provide you with benefits such as the covering of the completion of a master's degree or airfare, a $500 travel allowance, tuition, medical and accident insurance, a monthly allowance used to cover your living expenses, and books.
6. Keio University Joint Japan/World Bank Graduate Scholarship Program for Students in Developing Countries
This scholarship program is being provided by Keio University, the National Tax Agency of Japan, and the World Bank.
Keio University is a private university in Japan.
Value:
This scholarship will provide the following benefits to selected students. Airfare from your home country and the host university at the start of your study program and a return flight at the end of the scholarship program.
You will also receive a US $500 travel allowance for each trip, tuition fee, medical insurance, and a monthly allowance of about 150,000yen for your living expenses and books.
Deadline: 31st October
7. Japan-WCO International Scholarships
This scholarship is available to customs officials who are from developing countries.
It was created to allow them to pursue a Master's degree program and get trained in areas related to Customs.
The Master's degree program comprises two segments
– The academic segment
– The practical segment.
Value:
You will be provided with full tuition fee payment, a monthly stipend of about 140,000 yen, accommodations, transportation, and medical insurance.
Application Deadline: August
8. ABE Initiative Masters Scholarship and Internship Program
This scholarship was created to support young African students who have the potential to contribute to the development of industries in Africa.
This program is offered in any Japanese university and they also get to experience internships at Japanese enterprises.
Value:
You will be provided with tuition at a Japanese university for a master's degree program, airfare, allowances for your living expenses, outfits, and feeding.
Deadline: August to October
9. United Nations/Japan Long-term Fellowship Programme
The scholarship program was created to provide students with extensive research opportunities in nano-satellite systems.
Students get to by train using the nano-satellite and testing facilities available at Kyutech.
Value:
You will be given a grant from the Japanese government and about 140,000 yen monthly throughout the study program for your housing, food, transportation, and other expenses that may come up.
10. The University of Tsukuba Program in Economic Policy Scholarships
This scholarship was established to provide students with training, and the necessary skills for the implementation of development policies, with a focus on International Development and an approach to the economic and social problems of developing countries.
Value:
You will be provided with a full tuition fee, a monthly stipend, health insurance, airfare from your home country to Japan, a travel allowance of about $ 500, paid Japanese lessons, educational trips, and an internship.
Conclusion
Most of these scholarships are being provided by organizations, for you to be successful in applying it is advisable to learn about the organization and what they are looking for.
Visit their website and get more information.